HOW TO USE ICLOUD DRIVE ?
iCloud Drive lets you securely access all of your documents from your iOS Device, Mac, and Windows PC. So no matter which device you are using, you will always have the most up to date documents when you need them.
Here's what you can do with iCloud Drive:
Store and access all of your documents in one place from any of your devices.
Keep files and folders up to date across all your devices.
Create new files and folders from iCloud-enabled apps.
Work on the same file across multiple apps.
Access your files on the go from the iCloud Drive app with iOS 9.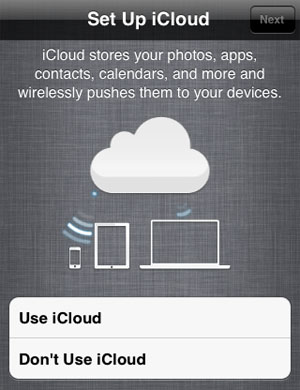 What do I need to use iCloud Drive?
If you are using a new device with iOS 9 or OS X EI Capitan, iCloud Drive is turned on automatically. If you updated your device from an earlier version of iOS OR OS X, you can upgrade to iCloud Drive any time. You can also upgrade to iCloud Drive on your PC with iCloud for Windows and Windows 7 or later. After you update to the most recent iOS or OS X, also update your iWork app to the latest versions.
How do I access all my files in iCloud Drive?
There are multiple ways you can access your files in iCloud Drive
Using any supported web browser, you can use iCloud Drive at iCloud.com.
On your Mac with OS X Yosemite or EI Capitan, you can go to iCloud Drive in Finder.
On your iPhone , iPad, or iPod touch with iOS 9, you can access your files from the iCloud Drive app. show or hide the app, go to settings>iCloud>iCloud Drive. Next to show on Home Screen, choose On or Off.
On your PC with Windows 7 or later, you can go to iCloud Drive in File Explorer.
iCloudIf you need to access a file that you deleted in last 30 days, you can recover it from "iCloud.com".
Sign in to iCloud .com.
Click settings.
Under Advanced, click Restore Files.
Browse the list of files in the Restore Files window.
Files will be removed from Restore Files in 30 days.
What type of files can store in iCloud Drive?
You can store any type of file in iCloud Drive, as long as its less than 15 GB in size and you don't exceed your iCloud storage limit. There's no restriction on file type, so you can keep all of your work documents, school projects, presentations, and more up to date across all of your devices.
How much storage do I have in iCloud Drive and how do I get more?
When you sign up for iCloud, you get 5 GB free storage.Your iCloud storage is used for iCloud Backup, iCloud Drive, iCloud Photo Library, iCloud Mail, and data from apps that use iCloud.
This is how you can make use of iCloud. The main advantage is that you an backup everything available in your PC, mobiles in this iCloud, if memory presents in iCloud is not sufficient for you no matter you can simply extend to your limit.