HOW TO RECOVER FROM A CRASHED HARD DRIVE ?
There are many reasons of a hard disk crash which are generally divided into two major categories; one is the physical failure whereas the other one is known as logical failure. If you are facing any of these failures whether it is logical failure or it is physical failure then there is no need to worry about this thing because now you can recover the hard disk failure by the use of some good quality software like iCare Data Recovery which will recover the files from crashed hard disk.
Steps to Recover Files from crash hard disk
Step 1: Download and install the data recovery software. Launch the software and select a recovery module.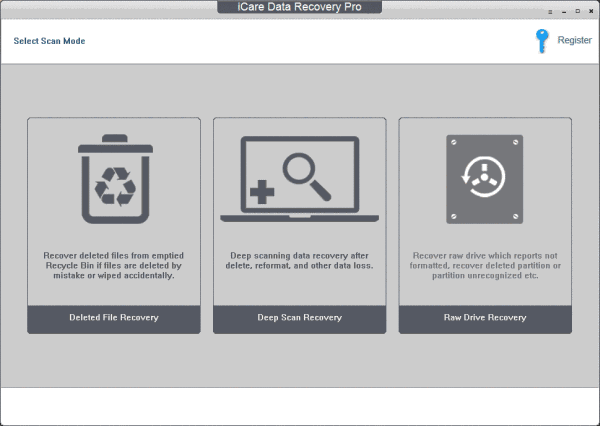 Step 2: Select the crashed hard disk drive for scanning and then you only need to wait when the software is scanning.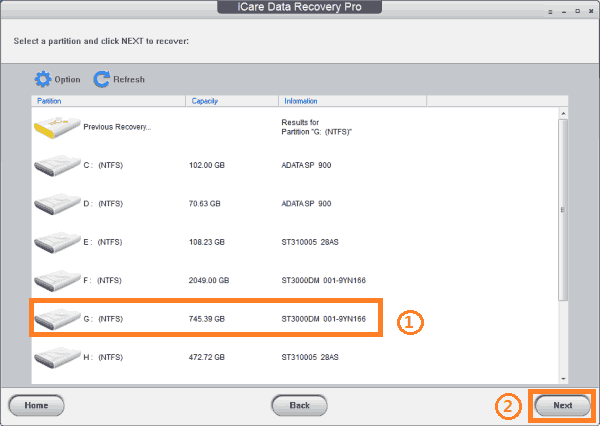 Step 3: You can preview the found files after scanning and then choose the files you need to recover.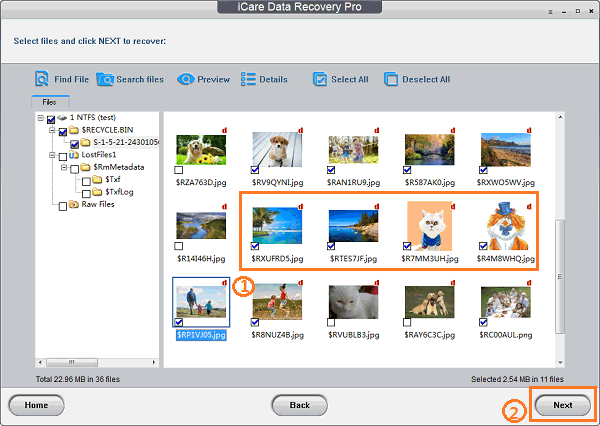 Use Data Recovery Software
If you can't manually copy the user data off then you can try to recover it using data recovery software.  Whatever you do, do not install the recovery software onto the drive that you are trying to recover data from. Doing so could actually overwrite files that you want to restore.
PC Hard Drive Recovery :  "Recuva"
Recuva is a free hard drive recovery tool from Piriform and is one of the best free PC data recovery tools available. Even if the drive has been formatted, Recuva can scan the drive recover files. If the basic scan fails, there is also a deep scan to discover more deeply-buried results.
When you launch Recuva, you will be presented with a wizard that will guide you through restoring your files.  First you will choose the type of file you need to recover, then the location, and then start the scan or choose "Enable Deep Scan" if the quick scan doesn't find the files you need to recover.
PC Inspector File Recovery
PC Inspector File Recovery is the recovery software. It is a recovery tool that can be used if you are unable to recover the files you need with Recuva.
When you launch PC Inspector File Recovery, you will need to choose your language. After this, you will be presented with a welcome screen giving you three options.
The first option is "Recover Deleted Files". This allows you to restore files that have been permanently deleted from the drive. This will only work if the deleted file has not already been overwritten.
The second option is "Find Lost Data". This allows you to recover data that has been lost due to a system crash. If you choose this option, you will be asked for the "start cluster" and "end cluster". Leave the default settings to scan the whole drive. The scan could take a couple of hours depending on how large your drive is.
The third option is "Find Lost Drive". Use this option if your drive letter is not showing up in Windows Explorer or My Computer. It will attempt to connect to the drive and if successful, allow you to browse the data.
Hiren's BootCD
Hiren's BootCD allows you to boot into a slimmed down version of Windows called MiniXP from the bootable CD or bootable flash drive and run diagnostic utilities on a problematic computer. Recuva is one of the utilities that comes bundled with Hiren's so you can run it right from the CD. This is helpful if you don't have a USB to IDE/SATA adapter or just don't want to pull the drive from the machine.
You will need to connect another drive to the machine such as a USB flash drive or an external hard drive so you will have a place to copy your recovered data to.
Get Data Back
If the free utilities are not doing the trick then give GetDataBack a try.  GetDataBack is sold in two different versions, one for NTFS and the other for FAT files systems.
After launching GetDataBack you will be asked to pick from a selection of data loss scenarios that the drive experienced.  If you aren't sure, just select "I don't know."  After this you will select the drive, the partition on that drive, and then start the scan.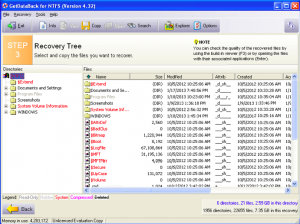 Hope you  like this post and this post will be very interesting and definitely you can recover your data when any kind of hard drive crashes occurs.